SECOR Program
---
Acquire a Small Employer Certificate of Recognition (SECOR)
Companies with ten or fewer employees must complete the following steps:
Register your company with the applicable provincial governing body:
Successfully complete the Safety Program Development course:
The Safety Program Development course will provide you with the tools and information required to set up a successful audit. The course is available in class or virtual classroom.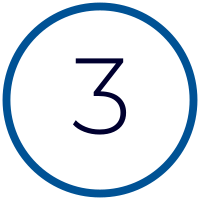 Complete and submit the Certifying Partner Request if your company:
Does not have a profile with Energy Safety Canada
Is switching to Energy Safety Canada from another Certifying Partner
Is new to the Certificate of Recognition Program
Please submit the completed
Certifying Partner Request
to
CORInfo@EnergySafetyCanada.com
and allow three days for Energy Safety Canada to review your request. Upon approval, you will receive a welcome letter via email.
View SECOR Fees
Develop and Implement a health and safety management system:
Use the the Energy Safety Canada Small Employers Certificate of Recognition (SECOR) Protocol
Before submitting an audit, ensure you have 12 months of documentation to support your company's health and safety management system.
Did you know?
Companies that have at least three months of audit documentation (policy documents and records) may be eligible to receive a one year SECOR.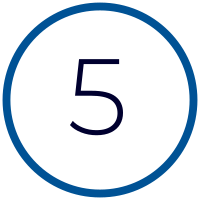 Perform and submit a self-assessment:
Use the Energy Safety Canada Small Employers Certificate of Recognition (SECOR) Protocol and include the necessary supporting documentation.
Submissions can be completed online or by binder submission.
Please allow two to four weeks for Energy Safety Canada to complete the quality assurance review.
To achieve a SECOR, the audit of your company's health and safety management system must receive a passing mark (80% overall with no less than 50% in any one element).
Upon a successful quality assurance review the company will be notified, and a Small Employer Certificate of Recognition will be requested through the applicable governing body.
Please allow 10 days from the approval notification date for your certificate to be issued and mailed to you.
MAINTAINING YOUR SECOR
Once you have a SECOR it should be maintained annually with a maintenance SECOR audit. The process is the same and the supporting documents should reflect the last 12 months of your safety program activities (i.e. safety meeting minutes, inspections etc.).
When are your Audits due? The month listed on your SECOR is actually your annual due date for your audits, whether its your maintenance audit or recertification. Use that month as a guide to submit your audit.
MAINTAINING YOUR ASSESSOR STATUS
To maintain your Assessor status, you must complete one of the following refresher courses every three years. Your refresher course must be completed prior to registering or submitting an audit. Please ensure the course is certified by Energy Safety Canada (note: training providers may offer courses with similar names, but do not meet the refresher requirements). The following courses are available in classroom or virtual classroom:
In addition to our classroom courses, we are also introducing two online courses that are eligible during the COVID 19 to take for Small Employer Refresher Training:
SECOR AUDIT PROTOCOLS
Online Submission of SECOR Audit
As communicated in the SECOR Update on March 18, 2020, in order to continue to provide services to our small employers during COVID-19, we are asking all small employers to submit their SECOR audits through our online system.
To register your SECOR online and start using the online submission tool follow these three simple steps:
To assist employers with the online system, the following instructions are being provided on how to Register and Submit your Small Employer audit through the Online System:
SECOR Audit Protocol and Resources
---